Leadership
Our year-round staff have extensive experience in the camping industry. Their energy and enthusiasm for camp is contagious!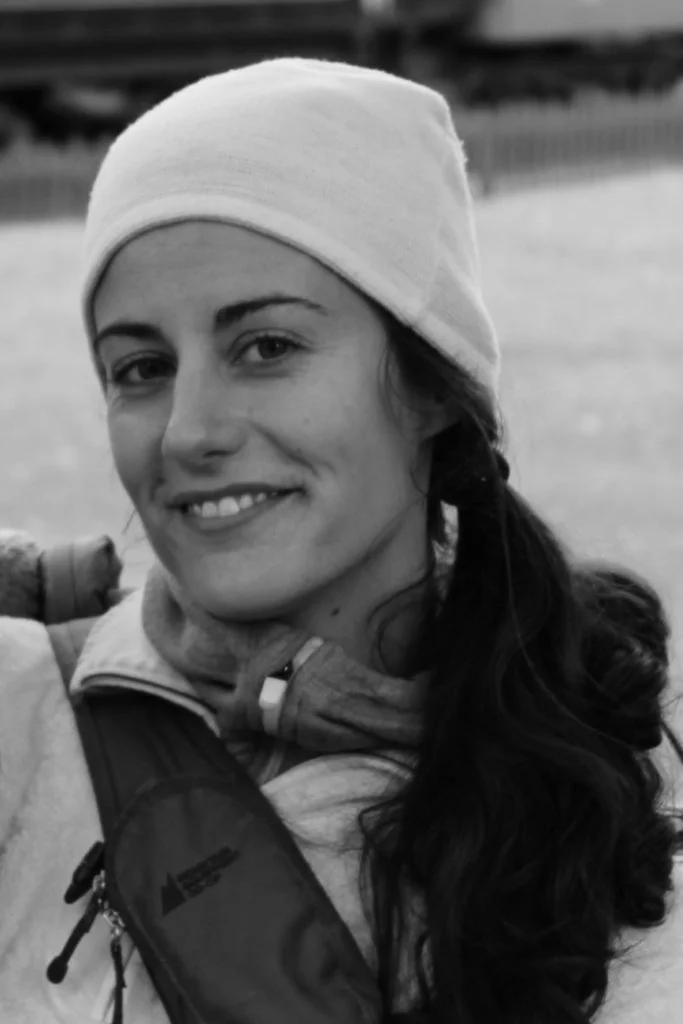 Name: Heather O'Neill
Hometown: Yorkton, SK
Position: Executive Director
Years Working at Camps: 20
Working with kids in an outdoor environment and connecting them to nature is Heather's passion. She has worked with youth for the past 25 years in many different capacities as a camp counsellor, junior high teacher, coach, mentor, tutor, and mother. She is grateful to be living her vision of running a children's camp.
Heather started attending camp at the age of ten and has spent almost every summer since in a camp environment. She has held a variety of positions at camps in Canada and the United States. Seeing the relationships that flourish within a community setting and witnessing the profound impact it has on kids motivated her to pursue a career as a camp professional.
Graduating from Queen's University (BComm, BA, & BEd) and a year abroad studying International Business at IESEG in France, Heather brings with her a wealth of knowledge. She is fortunate to have learned from world-renowned teachers in the areas of nature awareness, tracking, and primitive survival skills. Heather is a past President of the Alberta Camping Association and continues to help support other camps throughout the province.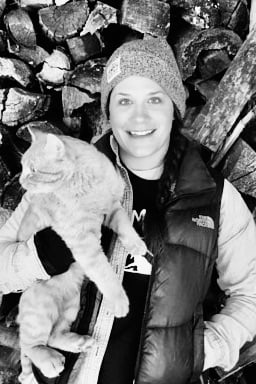 Name: Alyssa Cameron
Hometown: Pincher Creek, AB
Position: Camp Director
Years Working at Camps: 15
Prior to Cadicasu, Alyssa was the Executive Director at Mill Creek, a smaller camp in Southern Alberta. To say that summer camp was formative to who she is today would be an understatement. She is dedicated to creating a safe space for people to experience belonging, encouragement, and growth.
As a shy eleven year old, Alyssa had no desire to be dropped off in the woods with a bunch of strangers at summer camp. Fortunately, her parents knew it would be life-changing and encouraged her to stick out her first week as a camper. She returned each summer in every capacity she could from camp counsellor to program director – she's done it all.
Alyssa has a diploma in Disability and Community Rehabilitation from Lethbridge College and is finishing up her final few courses towards a Bachelor of Professional Arts degree with a Major in Human Services from Athabasca University. She had the privilege of completing the International Camp Director Course taught by John Jorgensen, president of the International Camping Fellowship.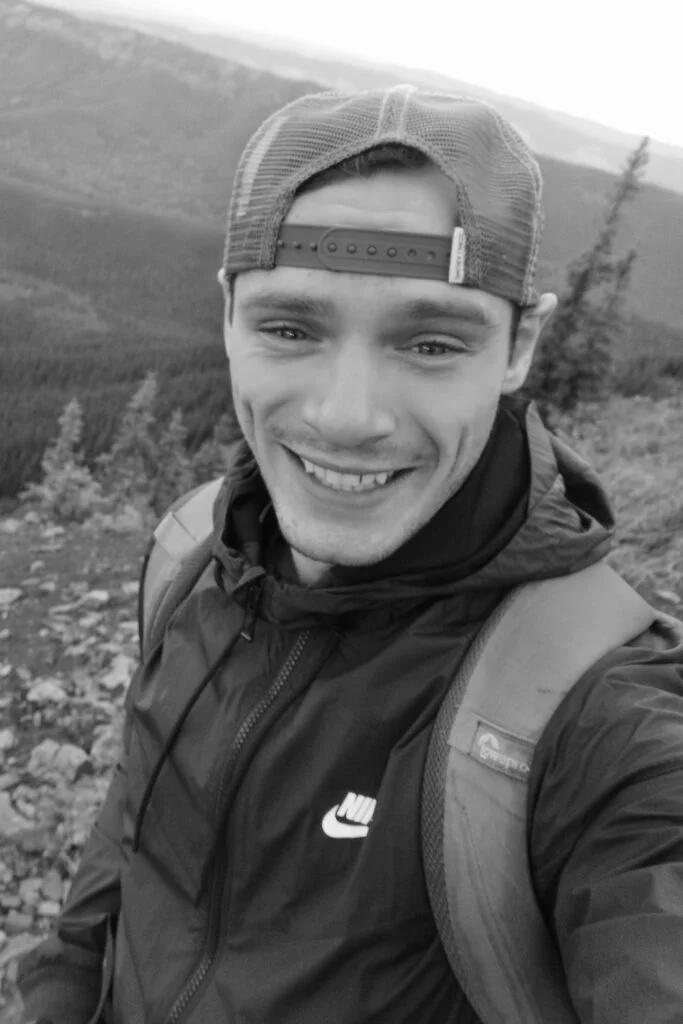 Name: Will Stalker
Hometown: Edmonton, AB
Position: Site Manager
Years Working at Camps: 10
Will came to us from the YMCA of Northern Alberta where he was managing their summer camp programs for the Edmonton area. He was drawn to the mountains and the opportunity of a new adventure! We are thankful that Will joined our leadership team in 2021 and for the profound impact he has already had on Cadicasu.
With a tremendous amount of experience hiking and camping, Will focuses on practical skills that set youth up for success. His background in Kinesiology and Education from MacEwan University combined with his hard-working nature, friendly personality, and positive attitude make him the perfect fit for this role.
Will hosts our rental groups and school field trips throughout the year in addition to maintaining our facility, leading our forest school, and coordinating our overnight camp sessions. He is a welcome presence for all our guests and always happy to help. An avid outdoorsman, Will has already started exploring Kananaskis Country to expand our out-tripping program and enhance our specialty camps.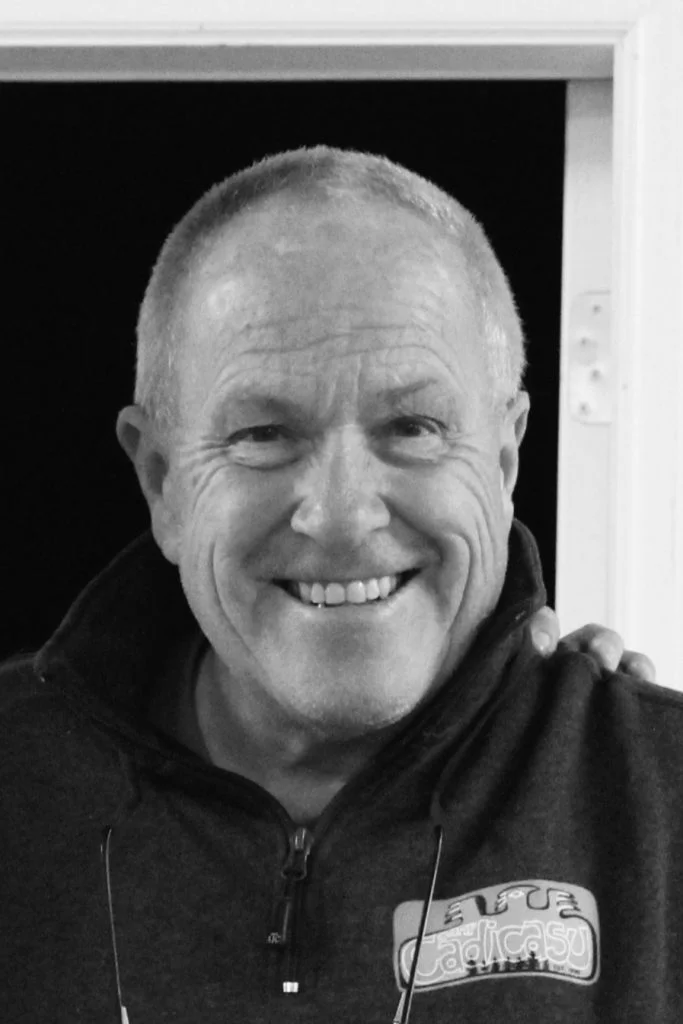 Name: Mike Nelson
Hometown: Calgary, AB
Position: Director Emeritus
Years Working at Camps: 30
After successfully running Camp Cadicasu for 25 years, Mike's retirement in 2013 marked the end of an era for us. He first came to camp as a camper and then worked his way through the system of being everything from a counsellor, to a member of the maintenance staff and finally accepted the role of Managing Director in 1989.
Mike's positive energy and commitment led to the creation of a "home away from home" for everyone. He focused the culture of camp on providing an opportunity to live together with a sense of community and spiritual support while delivering a high level of wonder. His vision for camp and legacy continues to be the platform in which we move forward.
As past president of the Alberta Camping Association and the Canadian Camping Association, in addition to being the Western Canadian representative at the World Camping Congress, Mike's wisdom is invaluable. He spent many years in the Yukon as the Task Force for Government developing integral child care legislation. Mike is a graduate of Alberta University of the Arts (formerly Alberta College of Art & Design) and remains a keen artist.