Leadership
Our year-round staff have extensive experience in the camping industry. Their energy and enthusiasm for camp is contagious!
Heather O'Neill
Executive Director
Working with kids in an outdoor environment and connecting them to nature is Heather's passion. She has been working with youth for over 20 years in many different capacities as a camp counsellor, junior high teacher, coach, mentor, tutor, and mother. She is grateful to be living her vision of running a children's camp.
Heather started attending camp at the age of ten in Saskatchewan and has spent almost every summer since in a camp environment. She has held many positions at camps in Canada and the United States. Seeing the relationships that flourish within a community setting and witnessing the profound impact it has on kids motivated her to want to pursue a career as a camp professional.
Graduating from Queen's University (BComm, BA, & BEd) and a year abroad studying International Business at IESEG in France, Heather brings with her a wealth of knowledge. She has travelled far to learn from wonderful teachers in the areas of nature awareness, tracking, and primitive survival skills. Heather is a past President of the Alberta Camping Association and continues to help support other camps throughout the province.
Logan Sonnenberg
Camp Director
Logan has recently joined our leadership team after spending four summers as part of our seasonal Senior Staff. While completing his Bachelor of Education degree at Mount Royal University, he discovered that he wanted his classroom to be in the wilderness. Logan put his formal education on hold to hone his skills as a facilitator and outdoor educator.
As a student of inquiry-based learning, Logan is in the process of developing exciting new school programs aligned with the Alberta Program of Studies that ignite an appreciation for the earth. His friendly personality, positive attitude, and easy-going nature are evident when hosting our guests and welcoming campers.
Over the past eight years, Logan has worked in Adventure Tourism and Forestry preparing him with a strong foundation in the outdoor industry. He embraces the challenges that come with camp life and loves how it fosters immense personal growth in everyone. Logan is impressed with our staff who voluntarily serve a greater purpose. It gives him hope for a bright future.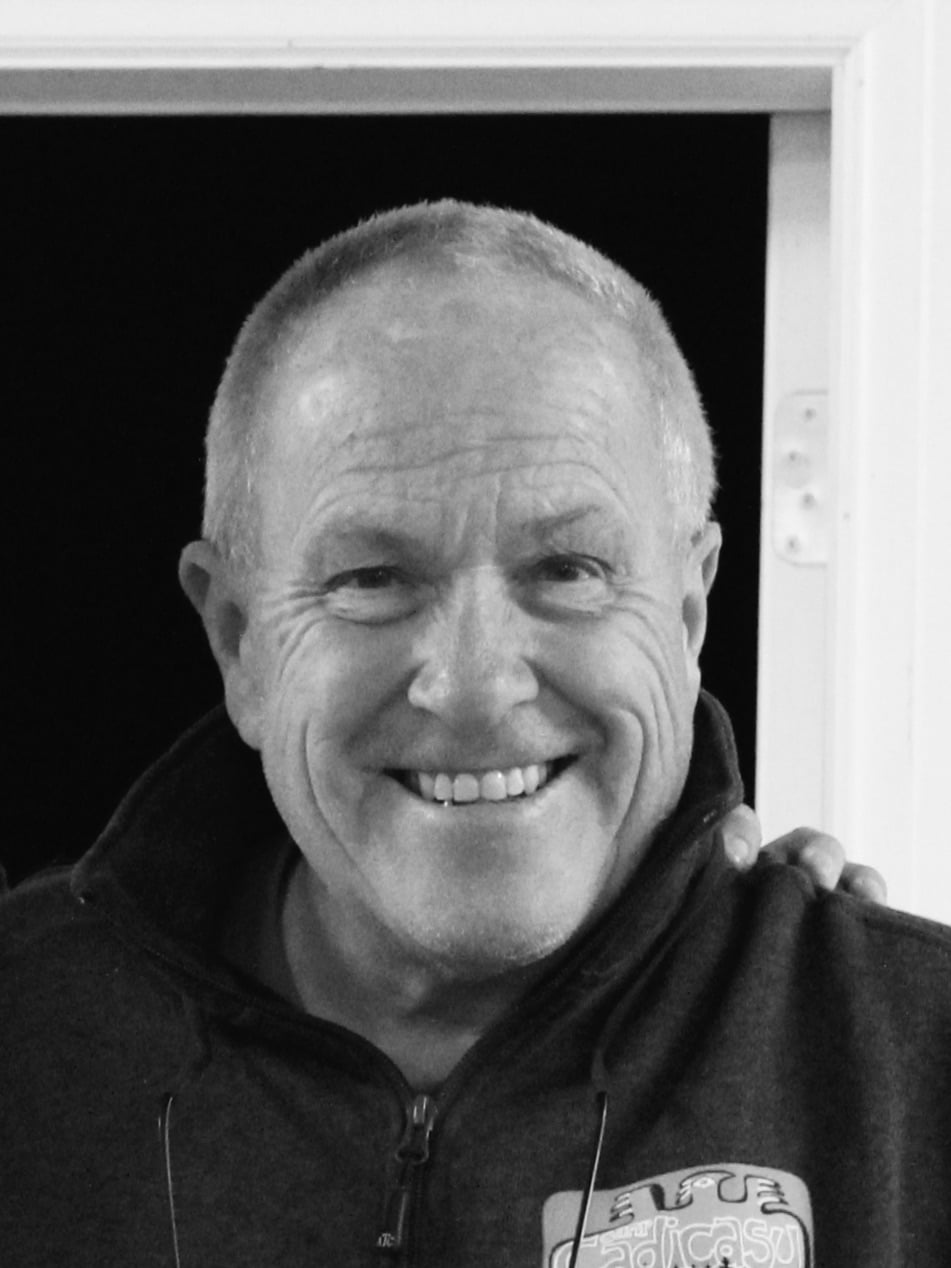 Mike Nelson
Director Emeritus
After successfully running Camp Cadicasu for 25 years, Mike's retirement in 2013 marked the end of an era for us. He first came to camp as a camper and then worked his way through the system of being everything from a counsellor, to a member of the maintenance staff and finally accepted the role of Managing Director in 1989.
Mike's sense of energy and commitment led to the creation of a "home away from home" for everyone. He focused the integrity and culture of camp on providing an opportunity to live together with a sense of community and spiritual support while delivering a high level of wonder. His vision for camp and legacy continues to be the platform in which we move forward.
As past president of the Alberta Camping Association and the Canadian Camping Association, in addition to being the Western Canadian representative at the World Camping Congress, Mike's wisdom is invaluable. He spent many years in the Yukon as the Task Force for Government developing integral child care legislation. Mike is a graduate of the Alberta College of Art & Design and remains a keen artist.