Spirituality
Through reflection, we help young people discover their own spirituality by fostering a deep sense of purpose and wonder in their lives.
In a stunning natural setting, we embrace the values of community and simplicity so campers can grow more comfortably in their own skin. We try to live our role as caretakers of the earth to conserve the natural environment for future generations.
We guide our campers into discovering their individual paths that bring them closer to living in oneness. Egos are set aside so people can be themselves.
We want campers to know they can positively influence the road ahead by following their inner vision.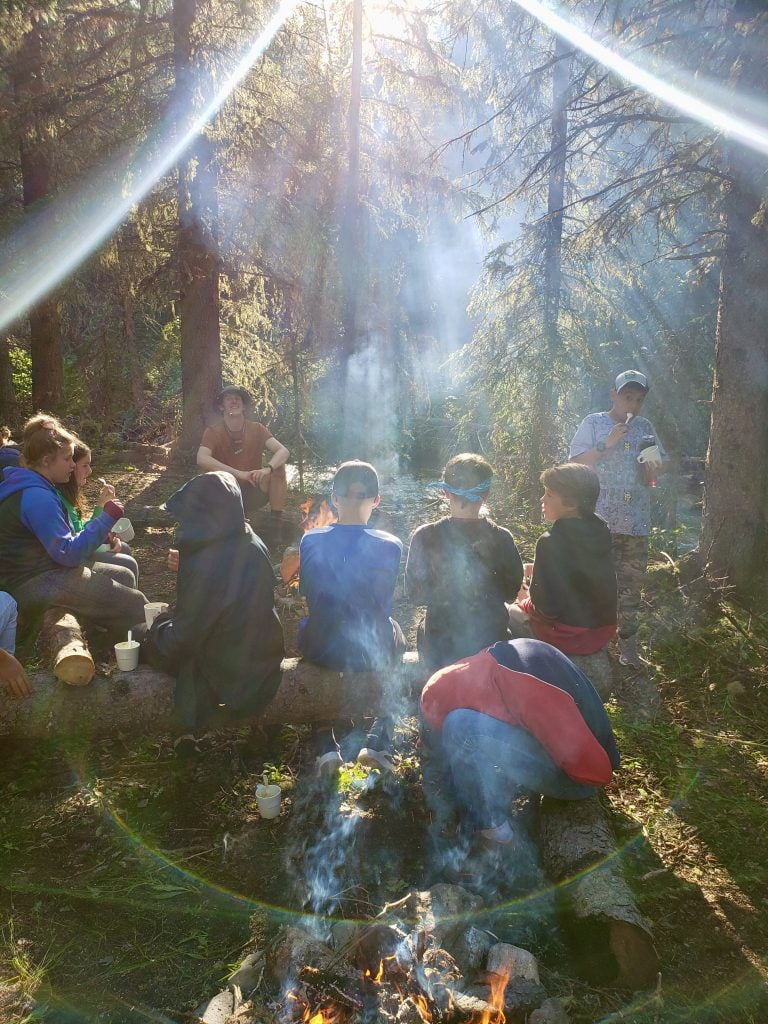 Rooted in the foundations of the Roman Catholic tradition, we have evolved into a place where people of all different faiths feel safe, loved, and welcome. Our focus is leading by example to encourage our campers and staff to be kind to themselves, each other, and the environment.
By increasing awareness of the world around us, we teach environmental stewardship and underline the importance of existing harmoniously with all of creation by virtue of honouring the earth and the natural world.
Indigenous Influence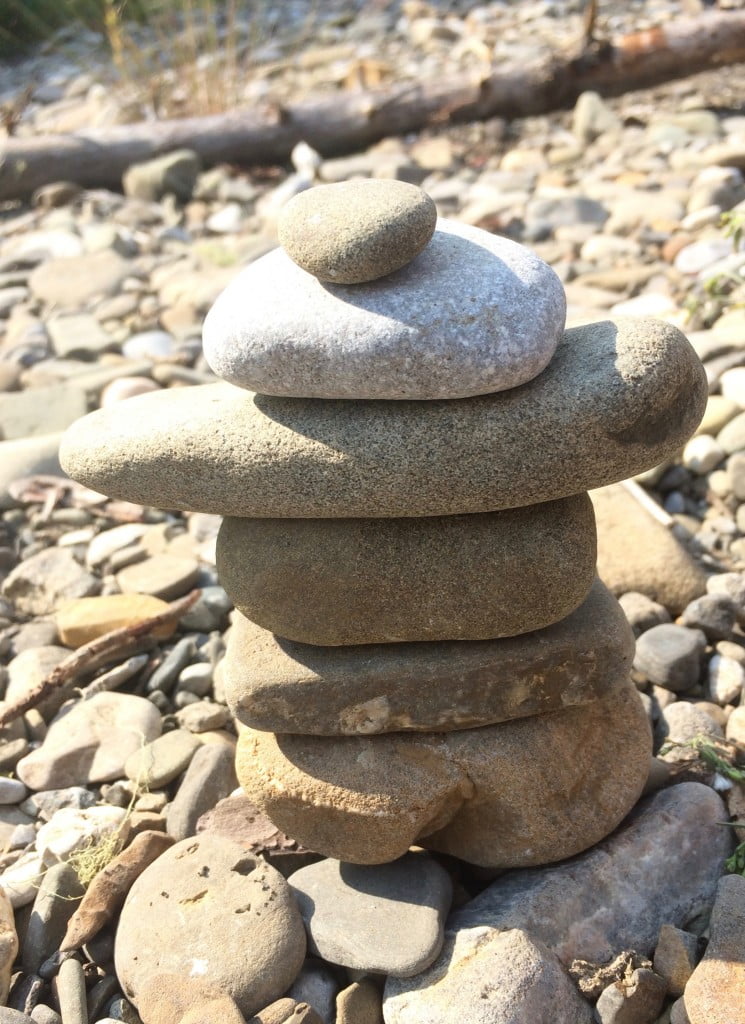 We celebrate joyful campfires.

Respect for all living things is taught.

Everything is connected through spirit.
From the beginning, the Indigenous Peoples have played a significant role in defining the culture of our program.
We continue to pay tribute by learning earth skills and caretaking the land. This offers a greater understanding of and respect for their history.
Land Acknowledgment
In the spirit of respect, reciprocity and truth, we honour and acknowledge Moh'kinsstis, and the traditional Treaty 7 territory and oral practices of the Blackfoot confederacy: Siksika, Kainai, Piikani, as well as the Îyâxe Nakoda and Tsuut'ina nations. We acknowledge that this territory is home to the Métis Nation of Alberta, Region 3 within the historical Northwest Métis homeland. Finally, we acknowledge all Nations – Indigenous and non – who live, work and play on this land, and who honour and celebrate this territory.
A connection to place brings the Indigenous people back to their traditional hunting grounds, lands where medicine is found, and places of ceremony. A similar connection to place has possibly brought you here as well. We are all part of this land through the oxygen we receive from the trees, the warmth we feel from a glowing campfire, the nutrients we absorb when consuming its gifts, and the beautiful healing we experience from the landscape. We encourage you to find ways to engage with the natural world around you during your stay.
This sacred gathering place provides us with an opportunity to engage in and demonstrate leadership on reconciliation. Thank you for your enthusiasm and commitment to join our team on the lands of Treaty 7 territory.
Reconciliation Statement
With the discoveries of several mass graves across multiple residential schools in Canada this year, Camp Cadicasu has felt compelled to further examine our relationship with the Indigneous Peoples. Cultural appropriation permeates the history of summer camps all over the continent, and we are no exception.

While we have embraced Indigenous ceremonies, terms and crafts in our past, we acknowledge the unintended consequences these actions. We have been working very hard to instill respect by moving towards reconciliation. From the beginning, the Indigenous Peoples have played a significant role in defining our camp culture. However, we recognize the line between appreciation and appropriation has been blurred with some of our traditions.

Over the past eight years, we have made several changes to remove aspects of our program that reinforced stereotypes and added opportunities for education. We honour the Indigenous Peoples by teaching earth skills, caretaking the land, modelling environmental stewardship, and sharing our Land Acknowledgment.

We hope to continue the healing journey as we safeguard our community as a place where all humans feel safe, loved, and welcome.