Specialty Camps
The specialty camps offer an opportunity for our older campers to gain more experience and knowledge with earth skills, backpacking, and martial arts. (11 – 15 yrs.)
NO EXPERIENCE Necessary. Just a positive attitude!
These programs allow campers to increase their awareness and learn how to be comfortable in the sanctuary of nature. By focusing on the skills of our ancestors who were caretakers of the earth, campers are immersed in primitive living with knowledgeable instructors.
Campers in our specialty camps do not stay in the cabins. A base camp is set-up nearby to facilitate community building and a sense of feeling at home in the woods. They are close enough to have access to the bathrooms and showers at camp.
Apisi (Earth Skills)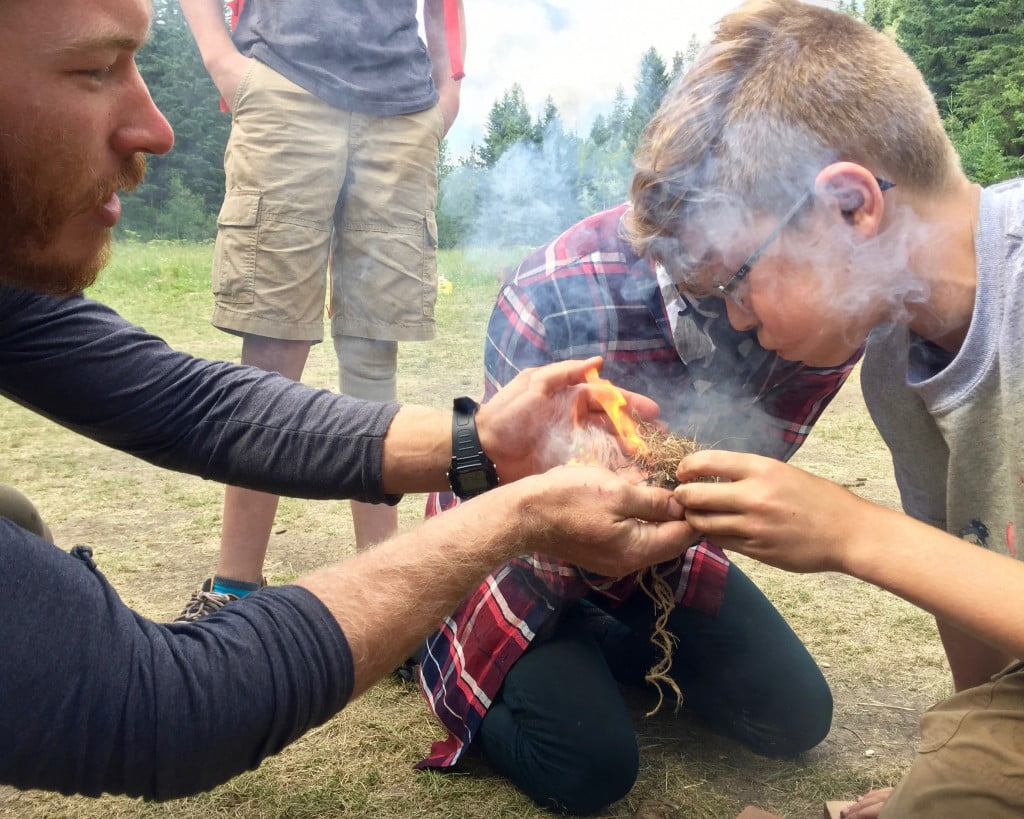 Survival & Wilderness Skills (11 – 14 yrs.)
kh
Apisi teaches campers techniques required to not only survive in the wilderness, but to thrive and enjoy the outdoors. Learn bushcraft such as shelter building, bow drill fire, tracking, camouflage, cordage, and more.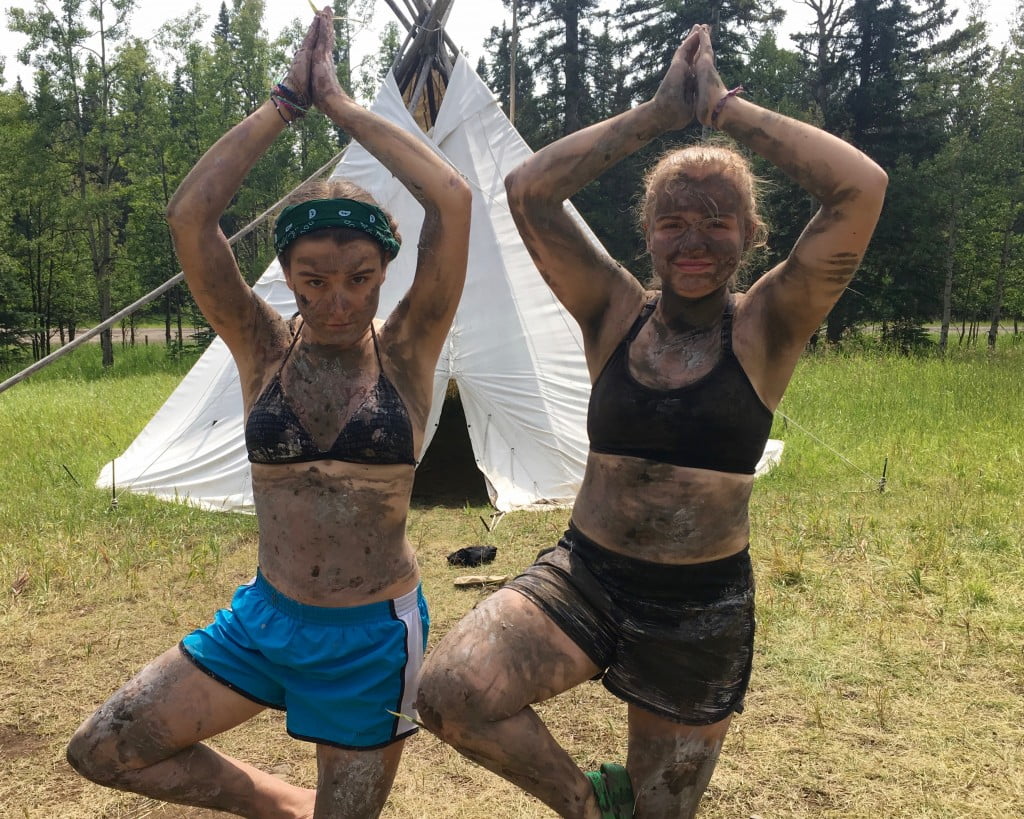 Yoga & Mindfulness (12 – 13 yrs.)
kh
Awareness with a focus on the present is taught through breathing exercises, movement, guided visualizations, and nature-based activities. Campers will learn yoga poses and experience the power of peaceful moments.
Onawa (Advanced Earth Skills)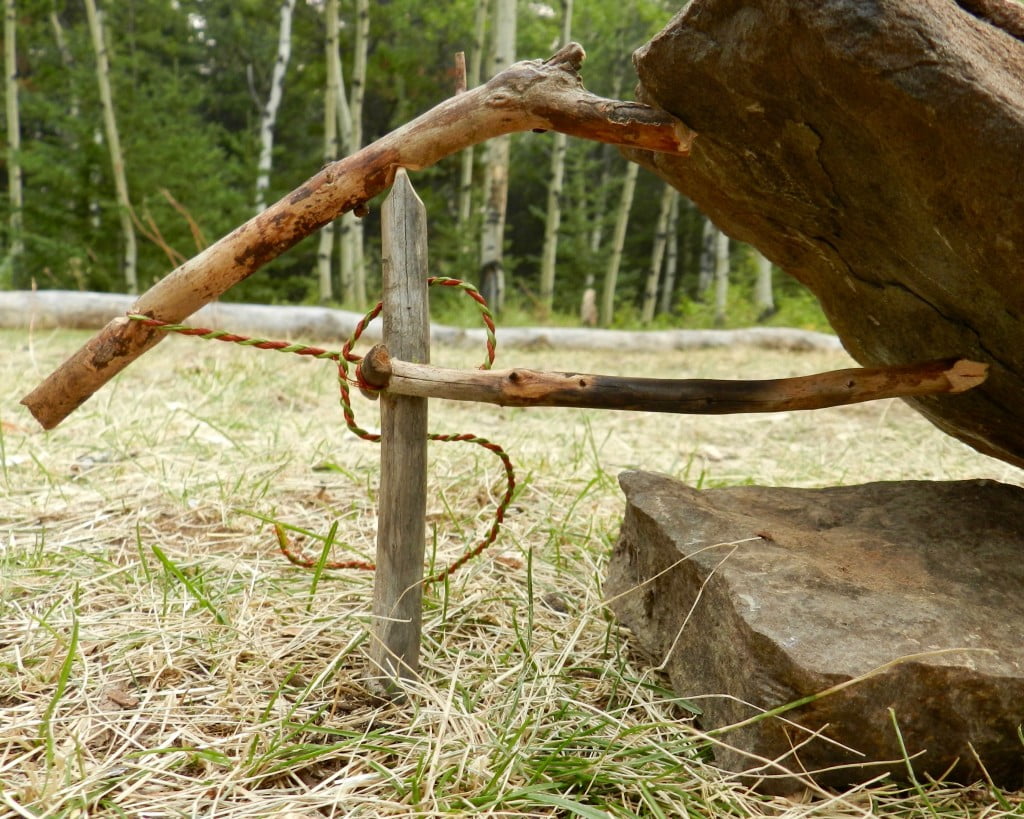 Higher-Level Survival Skills (14 – 15 yrs.)
kh
This week is for campers who want to dive deep into some more advanced survival skills and the philosophy behind them. Graduates of the Apisi program are recommended to try this, but anyone ready for a challenge is welcome.
Piikani (Backpacking Expedition)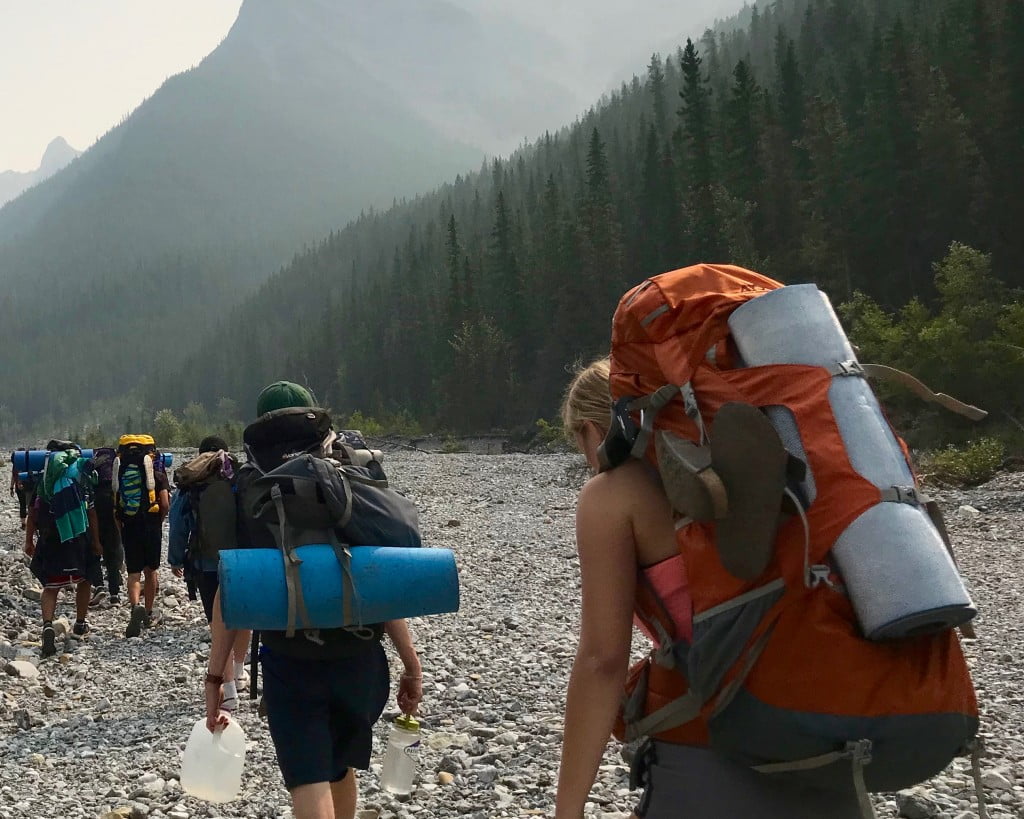 Extended Backcountry Travel (14 – 15 yrs.)
kh
The trip is made up of a series of trails located in the Powderface region with a total of 35 km, three mountains, and one lake. Campers will be hiking with heavy packs through various terrain and elevation levels.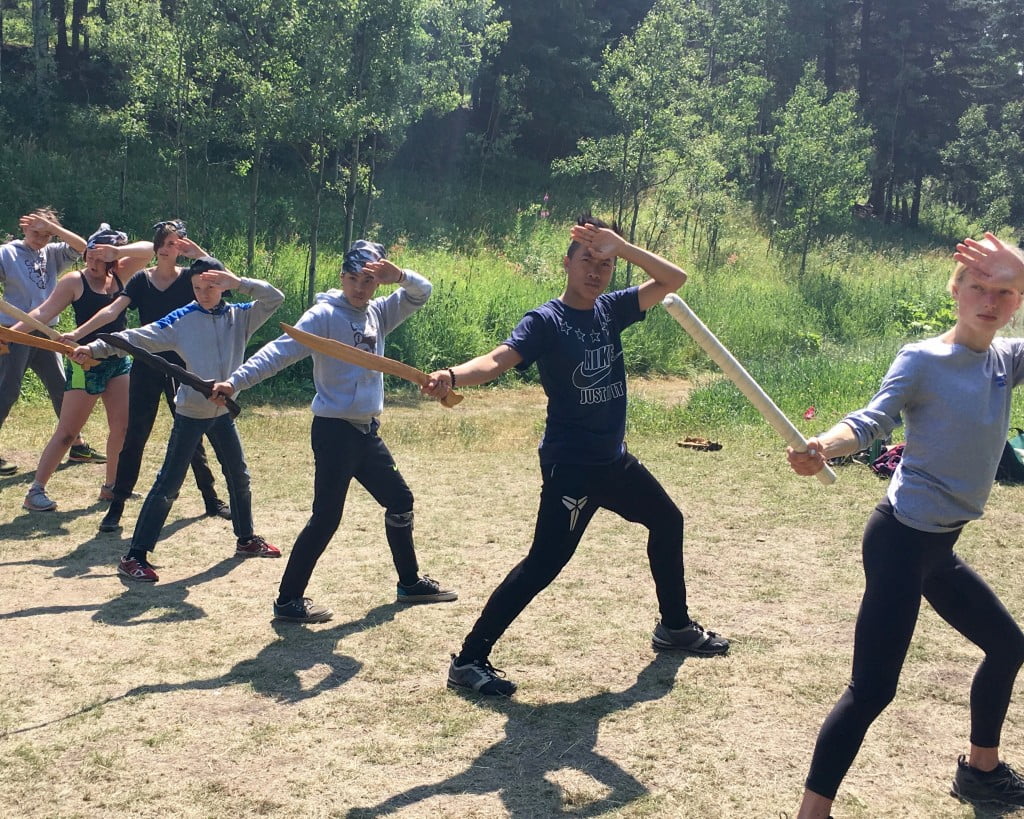 Warrior Training & Earth Skills (13 – 14 yrs.)
kh
Samurai campers should expect days filled with physical movement and hands-on survival skills. Martial arts is used as a method to teach self-discipline, a foundation for personal protection, and a way to build confidence.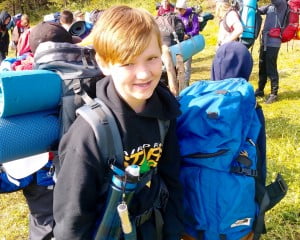 Introduction to Backpacking (12 – 13 yrs.)
kh
Summit provides an awesome experience for campers looking to participate in longer hiking trips. With two separate 2-night excursions, they will get a taste of more difficult out-trips and view some beautiful sights.
No background or previous knowledge is required. However, all campers must have the ability to be physically active for an entire week and have a positive attitude.