Cancellation Policy
Please ensure that you read this policy before registering your child for camp. We cannot make any exceptions.
As a small camp with no parent organization that provides us with funding, we rely on our camp fees to pay our expenses. We appreciate your understanding.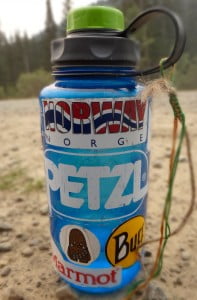 Summer Camp
Prior to May 1, 2020 – Refund Minus $75

After May 1, 2020 – No Refunds
Winter Camp
If you have to cancel due to health reasons, then a note from a doctor is required. We will keep a credit in your account that can be used for next season.
Updated COVID-19 Cancellation Policy
We are doing the best that we can to serve our camp families. Please be kind to our staff and practice empathy during these uncertain times..
Decision Timeline for Summer 2020
Decisions will be made at the very latest (hopefully earlier) by the dates listed below. We respectfully ask that you provide us with the time and patience to manage this unprecedented situation with the wellbeing of our campers in mind.
       May 29: Traditional & Specialty Camps (July 5 – August 1)
       July 3: Traditional & Specialty Camps (August 2 – 29)
We will notify families who are registered as soon as any decisions are made either way. We wish we could provide a definite answer right now, but it's not possible given the uncertainty of everything. If we are not allowed to open, the following options will be available:
Turn your registration fees into a taxable donation.

Keep a credit in your account for winter camp or next summer.

Receive a full refund (including the $75 deposit).
The above listed options are available if we are mandated by civil authority to remain closed. Additional health measures will be put into place and communicated if it is safe to run camp this summer.
We hope you are all safe and healthy!
As many other small businesses, COVID-19 is a serious threat to our future. 

We need your love and support more than ever right now. If you are in a position to donate, please help us keep Cadicasu alive for many more years to come!!